Staff & Board of Directors
Melinda "Mindy" Derr, Executive Director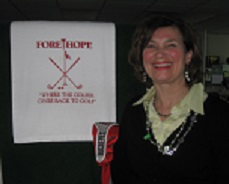 Mindy Derr is the founder and Executive Director of Fore Hope, Inc., one of the first golf programs of its kind in the country. Mindy started Fore Hope on February 1, 1989 in Northern Ohio after her father, Guy Derr, an avid golfer and two-handicapper, was stricken by Lou Gehrig's disease. She witnessed the depression and isolation that crippled his life and took him away for the sport he loved. An avid golfer, Mindy chose to leave her position as Exploring Executive of the Boy Scouts of America, to start Fore Hope. She researched the need for an adaptive golf program by contacting caregivers, rehabilitation centers and golf professionals across the country. EDUCATION - Bachelor of Arts Degree, Communication The Ohio State University, 1981
Lisa LaVelle, CTRS, Program Director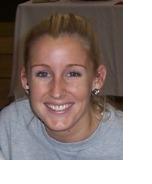 Lisa joined Fore Hope in September of 2009 as Program Director and is a graduate of Ohio University with a Bachelor of Science in Recreation Studies. Lisa is a CTRS (Certified Therapeutic Recreation Specialist). She and our golf professionals provide therapeutic golf services to our clients. Lisa has a love for the game of golf.  She feels fortunate to work for such a wonderful organization where she is able to help people of various challenges through the therapy of golf.   Lisa and our program team impacts Fore Hope clients as they continue to share their passion of serving people with disabilities.  Lisa comes to Fore Hope from Middletown, Ohio.
Brent Kalb, PGA Professional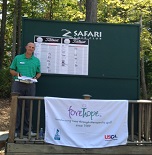 Brent has been with Fore Hope since 2006. In addition to serving as our PGA Golf Professional he is the Director of Instruction at Kinsale Golf and Fitness Club and the Assistant Golf Coach for Ohio Dominican University.  Brent is a graduate of Mississippi State's Professional Golf Management and has been associated with several outstanding clubs including Scioto Country Club, PGA Village, and Tartan Fields. His dedication to Fore Hope and its participants is evident, and he always make you feel at home. A native of Galion, Ohio, he now resides in Shawnee Hills with his wife Rachel. Brent and Rachel are the proud parents of Evan, Claire and Hudson.
Board of Directors
Michael Flock, Board Chair - Cardinal Health
Joe Donahue, Secretary - First Third Private Bank
Brad Durst, Treasurer - Ernst & Young
Mike Hurdzan - Hurdzan Golf Design, LLC
Mike O'Sullivan - Consultant
Advisory Team
Tim Cistone - Cistone Accounting Services
Todd Collis - Collis Smiles & Collis, LLC
Chris Hurdzan - Hurdzan Golf Design, LLC
Kathleen Johnson - Greenleaf Job Training Services, Inc.
Dan Sullivan - the Memorial Tournament
Dennis Walters - World Famous Golf Trick-Shot Artist